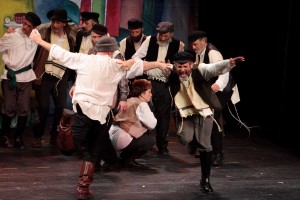 The Encore! family relies on YOU.
Encore! Educational Theatre Company is recognized as an indispensable part of the Jerusalem culture scene. From New York to London to Jerusalem, theater companies cannot survive financially on ticket sales alone. Likewise, Encore! needs to raise funds to cover the shortfall.
Donations from friends and supporters make it possible for Encore! to continue to provide quality educational theater for the community.
Donations may be made by bank transfer to:
Bank Hapoalim (12), branch Talpiot (748), account number 433643, in the name of הדרן התאטרון החינוכי היהודי.
Make a Secured Online Donation Through Paypal – Easy as ABC
Fill out the form and give your donation